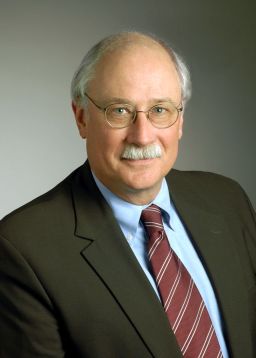 Ron Binz most recently served as the Chairman of the Colorado Public Utilities Commission. He was appointed by Colordo Governor Bill Ritter in January 2007 and served until April 2011. As Chairman, Ron led the Colorado PUC in implementing the many policy changes championed by the Governor and the Legislature to bring forward Colorado's "New Energy Economy."
Ron was an active member of the National Association of Regulatory Utility Commissioners, serving as Chair of NARUC's Task Force on Climate Policy, and as a member of both the Energy Resources and Environment Committee and the International Affairs Committee. He is a member of the Harvard Electricity Policy Group, the Keystone Energy Board and served on the Advisory Council to the Electric Power Research Institute (EPRI).
Prior to his appointment, Ron was President of Public Policy Consulting, specializing in policy and regulatory issues in the telecommunications and energy industries. His clients include state agencies, business associations, consumer organizations, renewable energy advocates, and telecommunications carriers.
Ron also served from 1996 to 2003 as President of the Competition Policy Institute (CPI), based in Washington, D.C. CPI was a non-profit organization dedicated to bringing competition to telecommunications and energy markets in ways that benefit consumers.
From 1984 to 1995, Ron directed the Colorado Office of Consumer Counsel, the state's utility consumer advocate. His office represented residential, small business and agricultural utility consumers before the Colorado Public Utilities Commission, federal regulatory agencies and the courts. While Consumer Counsel, Ron served as President of the National Association of State Utility Consumer Advocates (NASUCA).
On behalf of NASUCA, CPI and NARUC, Binz has testified before Congressional committees fifteen times.
Ron received a B.A. in Philosophy from St. Louis University in 1971 and an M.A. in Mathematics from the University of Colorado in 1977. He also completed course work for a Masters Degree in Economics from the University of Colorado.